Written By: Bill Nottingham, VP of Growth at Nottingham Spirk
Before the coronavirus pandemic, most of us probably didn't spend much time on Zoom, let alone think we would be doing Zoom or Teams video calls multiple times a day. Now everyone is video-chatting. One likely long-term outcome of the quarantine is accelerated development and adoption of technology that makes interaction more lifelike. Video communication platforms like Zoom and Microsoft Teams have proven vital for many businesses during the stay-at-home orders, but there's a reason they have largely supplanted teleconferencing: we're hardwired to communicate in person. And that's where the new term "XR" comes into play. XR is an umbrella term encompassing augmented reality (AR), virtual reality (VR) and mixed-reality technologies.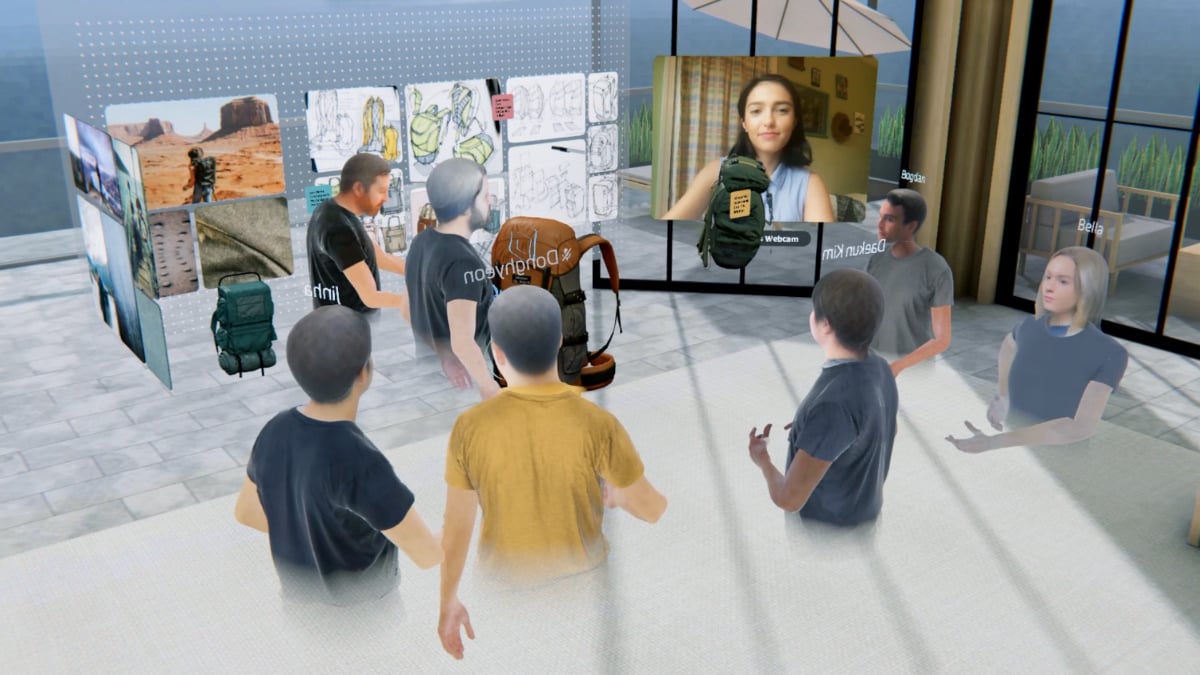 Recently, I discovered an exciting new virtual collaboration platform, Spatial, which turns the space around you into a collaborative augmented workplace. My experience with Spatial started with being granted early access to experience live demos with Spatial product manager Aaron Dence.
I've created a Nottingham Spirk Team on the Spatial platform. Other team members, such as Jason Ertel, VP of Engineering, have joined me in virtual meetings. Ertel stated, "Spatial's collaborative space is unlike any other and brings a 'real' sense of presence to a meeting or review. I think this level of detailed review could be effective, when reviewing a concept model, completed CAD geometry and Design for Manufacturability. You could virtually build the product and review all in one room, together, even if you are on the other sides of the country or world."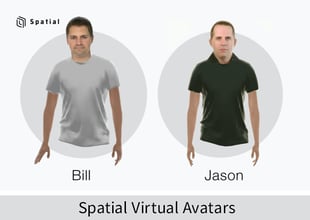 The weekly Spatial Friday Forum is a virtual meeting for innovation leaders from a variety of companies and universities from around the globe. Standing in my office with my Magic Leap headset, I joined a meeting in a virtual room with about 25 people.
The experience was a far cry from the Star Trek Holodeck, but it was definitely more immersive than a video chat. For example, sound is directional in the virtual space. If someone whose avatar is "standing" next to you or behind you speaks, you hear their voice from the appropriate direction. And I found myself — my physical self — turning to look at the speaker.
I found it fascinating that within 10-15 minutes, I actually did get the sense of being in a room with others. It was a breath of fresh air, considering that for several weeks I've been spending my days with 2D video chat. This holographic meeting helped bring back more real aspects of human interaction.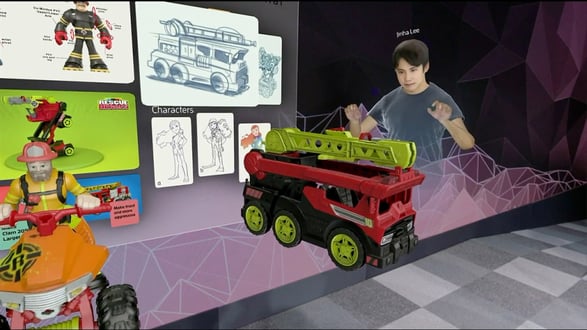 People without headsets can still join a Spatial meeting through the Web App via a laptop camera, appearing on a screen which gets displayed on one of the virtual walls. The walls can also be used to display notes, images, interactive PowerPoint presentations, playable videos, and just about anything you'd use in a real conference room. The attendees can also interact with 3D models, sketch over them, scale and rotate in the space.
Spatial co-founders Jinha Lee and Anand Agarawala joined in a recent Friday Forum. It was a great opportunity to meet them virtually and ask questions about the platform and its potential for the future. For example, I shared the concept that these virtual meetings could be used outside internal meetings and for networking or even conferences. Could there be LinkedIn integration or virtual business cards? They seemed intrigued with all our ideas. These ongoing forums are like virtual focus groups, a great immediate source for the Spatial Development Team to gain feature feedback and new options to explore.
AR and VR headsets are on the expensive side, and that could slow the rate of adoption. It also remains to be seen whether "Zoom fatigue" — the mental and physical exhaustion that often accompanies extended virtual interaction — will be better or worse when the experience feels more three-dimensional. We are eager to continue experimenting with this technology platform, along with other AR applications, across the Nottingham Spirk team and with our client partners to inform our early-adopter perspective.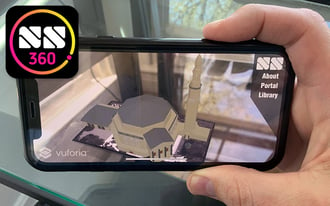 There is a strong potential for XR in business. Maybe one of the silver linings from the Covid-19 quarantine will be regaining some time to experiment with new technology and be ready as the future of work arrives ahead of schedule.
In December 2019, Nottingham Spirk launched a mobile augmented reality app, NS 360, in collaboration with 360 Alley. The app shows a hologram of our Innovation Center and offers a "Portal Feature" or a virtual tour that includes interactive video screens on the virtual walls. NS 360 is available in the iOS App store and Google Play store.
---
About: Nottingham Spirk is an established leader in disruptive innovation, partnering with companies to create thriving new business innovations that propel economic growth. Since 1972, the privately owned company has served as a beacon of innovation for organizations pursuing uncharted territory to accelerate growth and improve life experiences. Learn more about Nottingham Spirk's expertise with connected products, as well as our innovation approach.