By Bill Nottingham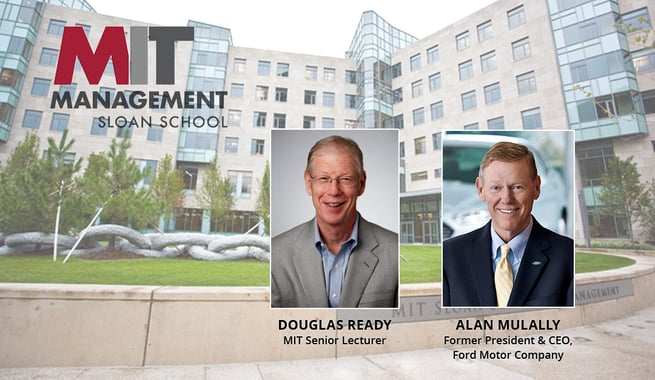 Last month I attended an MIT Sloan Executive Education program called "Building Game-Changing Organizations: Aligning Purpose, Performance and People" led by Senior Lecturer Douglas Ready. Much of what I heard reminded me of how we operate at Nottingham Spirk, but I also picked up new perspectives on the intangibles of assembling and energizing creative teams. Here are a few of the key takeaways.
Great talent seeks great opportunities. People with the capacity to be game-changers are attracted to companies that offer them "the chance to make history," said Alan Mulally, former president and CEO of Ford Motor Company. And not just once, but again and again. Douglas Ready would also discuss how "High Performers" or "Hi-Po's" want organizations with clarity of purpose, they want autonomy and influence, but above all they want the challenge and opportunity to create extraordinary things.
Working Together Management. At Ford, Mulally's management philosophy was called "Working Together Management." He assessed the performance of his individual team members within their own (vertical) positions, but also how they work across teams (horizontal). At NS, we call our similar collaborative process Vertical Innovation™.
Leaders must be storytellers. Consider leaders as "Storyteller in Chief." Autonomy must be balanced with an organization-wide sense of collective ambition. That stems from the mission, values and priorities that may be shaped by various stakeholders, but the leader must be able to articulate these things clearly and with conviction. They do this by telling the story of the company. Who are we? What is our purpose? Where will we be in a year? In five years? In meetings, in memos, in one-on-one conversations, the leader describes the scenario and the challenges that lay ahead and invites everyone to join in the adventure.
Build next-generation capabilities today. Fifteen percent of the jobs that will exist 10 years from don't exist today. Leadership teams must be voracious consumers of news about trends and emerging technologies, and not just in their own sectors. Leaders also need to remember that they are removed from day-to-day operations and must make a habit of consulting with and heeding the input of those on the front lines. Real-time adaptation is much more likely to come from them than from the C suite.
Most of all, each and everyone of us should remind ourselves to never stop learning.
Bill Nottingham is Vice President of Nottingham Spirk. Read more about NS's philosophies on hiring for and maintaining a culture for creativity.
---
Contact Nottingham Spirk to discuss how your organization can take innovation to the next level.
---
About us: Nottingham Spirk is a business innovation and product design firm with an unrivaled record of delivering disruptive consumer goods, medical devices, and packaging design solutions to market. We collaborate with Fortune 1,000 companies, funded start-ups and non-profit organizations to discover, design and execute product programs and strategic business platforms that will wow customers, grow markets and generate new revenue streams. Learn more about what makes us different here.