It's difficult in the best of circumstances to maintain momentum on innovation projects. Nottingham Spirk is asking business leaders: how are you keeping initiatives alive in the face of a global pandemic and constantly shifting priorities? On April 16, Nottingham Spirk hosted the first of a series of planned webinars titled "Keeping Innovation Alive." The inaugural episode featured four panelists who each shared their organization's business continuity efforts in the face of the coronavirus pandemic and resulting shelter-in-place mandates. Moderated by Bill Nottingham, VP of Growth, topics ranged from current innovation strategies, future predictions and what's inspiring us during these unique quarantine circumstances.
Featured Panelists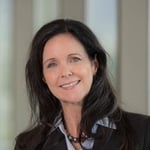 Patricia Mishic, CoorsTek: In her current role as Chief Commercial Officer, Patricia is responsible for all sales, marketing, and product management at CoorsTek, Inc., a $1B+ global manufacturer of engineered ceramics for the oil and gas, semiconductor, defense and aerospace, medical device, automotive, and chemical industries.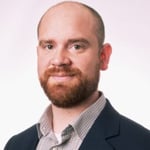 Stephen Caution, JOANN Stores: Stephen currently leads Marketing and Business Development at JOANN Stores, with responsibilities over B2B, Education, and Services strategies. He previously worked in the Innovation groups at Walmart and Goodyear Tire and Rubber company. He holds an undergraduate degree in Economics from Kent State University and an MBA from Fisher College of Business at Ohio State University.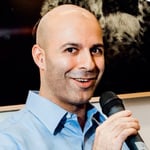 Winston Ibrahim, Hydros: Winston is the Founder & CEO of Hydros, an innovative water filtration startup. He recently lead the financing of BioReset Medical, the most cutting edge regenerative medicine clinic in Silicon Valley. He also serves on the Board of the India Community Center of Silicon Valley and as the inaugural San Francisco Ambassador for NEXUS Global.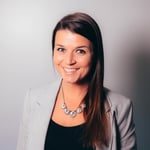 Jessica Gritzan, Squirrels: As COO of Squirrels, provider of wireless collaboration tech for homes, schools & businesses, Jessica oversees the day to day operations between teams. She was named a Notable Woman in Technology in 2018 and previously recognized as a Woman of Achievement Vision and Excellence by Lockheed Martin, where she previously worked as an Aeronautical Engineer.
Moderator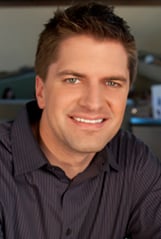 Bill Nottingham, Nottingham Spirk: Bill Nottingham joined Nottingham Spirk after working as an automotive designer at General Motors. While at GM, Bill was involved with Cadillac platform vehicles, including the Escalade and the award-winning Cadillac Sixteen show-car. Since joining NS in 2002, Bill has created and maintained successful client/partner relationships in the U.S. and Europe. He has also led innovation programs for Fortune 500 companies that have taken him around the world several times. His depth of experience with Industrial Design and the overall Innovation process helps him quickly understand the client company culture and identify new opportunities for strategic growth. He was a Keynote Speaker for the Consumer Electronics Association and featured speaker at the Forbes Reinventing America Summit, Innovation Summits for Parker Hannifin, Eaton Corporation, RPM International and Avery Dennison and The City Club of Cleveland. Bill received his BFA in Industrial Design from the Cleveland Institute of Art, where he is currently a Board Member. He is also on the Visiting Committee for think[box] at Case Western Reserve University.
About Nottingham Spirk
Nottingham Spirk is an established leader in disruptive innovation, partnering with companies to create thriving new business innovations that propel economic growth. Since 1972, the privately owned company has served as a beacon of innovation for organizations pursuing uncharted territory to accelerate growth and improve life experiences. Learn more about Nottingham Spirk's expertise with medical device design, as well as our innovation approach.