Profile: Nottingham Spirk – creativity is where family offices have the edge over private equity
By Michael Foster On March 10, 2022 | Family Capital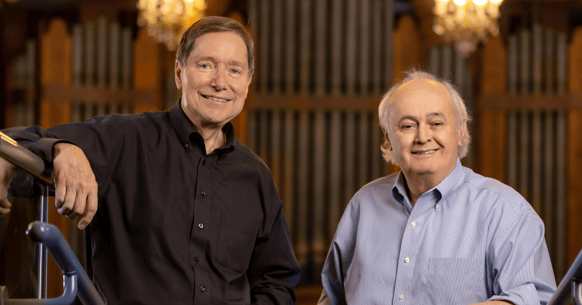 Katherine Hill Ritchie, strategic director at Nottingham Spirk Family Office respects private equity managers. She invests in their portfolio companies. She lets them lead on deals.
But she know the weakness which lurks beneath their smart suits and financial saavy: "They don't have much room for creativity. That's where our people come in."
Nottingham Spirk - created fifty years ago in a garage by inventors John Nottingham and John Spirk - is an innovator.

A Us family office/business hybrid, it ferrets out tired companies in private equity portfolios, and elsewhere, which can benefit from new capital and a creative spark.
Nottingham Spirk also has its take on venture capital by investing in smart idea emerging from inventors and universities. Down the line, if and when commercial opportunities emerge, it offers co-investment opportunities to its peers. Start-ups can end up worth $100 million although Nottingham Spirk occasionally tackles larger deals for existing companies worth up to $400 million.
Rather taking its cue from armies of investment bankers, it draws on a team of 75 innovators experienced in fields like biomedicine, biomimicry, engineering, electrical mechanics and graphic design, working out of its 60,000 sq ft headquarters in Cleveland. The founders set out to offer their expertise as creative inventors, leaving the management of portfolio companies to others. Hill Ritchie says: "Our place is like a skunkworks factory. I love the buzz."
Nottingham Spirk hires some of its researchers from local universities. Multidisciplinary teams, plus clients, work together to develop ideas using relentless "vertical innovation" rather than operating in silos, where different disciplines don't communicate and deals get lost. Nottingham Spirk is now working with EY to evolve new ways to serve clients, with the help of data-fueled technology and offer third parties ways to achieve cutting-edge innovation.
Key sectors of interest are consumer and medical devices. The company doesn't seek pure software opportunities, but it readily employs technology, including the internet of things, to develop opportunities.
Its products tend to comprise niche applications that appeal to consumers but get overlook by large manufacturers. Nottingham Spirk is private but a UK-listed company called Hama is also renowned for developing its niche applications with a dominant trading position. Halma is a top performer whose share price has sextupled over ten years.
Hill Ritchie points out that it has developed more than 1,000 products with collective sales of over $50 billion. Its products include a water filter that works five times faster than its rivals; a wind-resistant propane heater and a disinfectant system for healthcare facilities.

The company is painstaking with its brands and packaging, understanding their importance to sales, along with the efficiency and reliability. Its brands include the Swiffer Sweep, Duck Tape, Dirt Devil and SmartMouth MouthWash.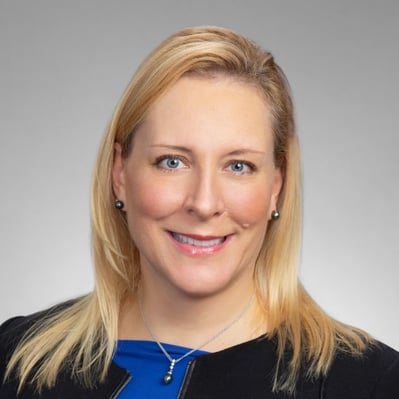 Hill Ritchie is a ferocious networker, continually on the hunt for deals and business partners. A regular on the circuit, she has now made speeches at 100 conferences.
She has worked for four billionaires and eight family offices, including Saad Family office of Geneva and Simon Group Holding, led by Sam Simon of Atlas Oil.
Hill Ritchie is staying with Nottingham Spirk because she loves the place as well as working for "the two Johns". They are happy for her to be involved in non-conflicting assignments including her consultancy Private Capital Investments, a VC investor, which she runs with husband Alexander.
Her other positions include supervising venture funds at Teco in Maryland and working with a group of female investors called the Citrine Angels.
A recent purchase by Nottingham Spirk is Jacuzzi, bought in 2019 from Private Equity firm Apollo Management for $380 million in partnership with Investindustrial, an investment firm backed by Italy's Bonomi and Benetton families.
Hill Ritchie says: "No one had looked at Jacuzzi for years. It needed environmental improvements. A retractable roof that doesn't grow mold. A cover light enough to lift..."
The company is a standalone investment. She says: "We don't manage a fund. We do business with investors who invest direct." And it avoids leverage.
A recent medical innovation is XaTek's ClotChip handheld blood-clotting sensor, used by people on blood thinners, which recently raised $9 million from family offices. Another is TecTraum's Pro-2-Cool System, developed with the National Football League and offering therapy for concussions.
Nottingham Spirk likes to innovate at pace, but takes longer when going out for funding. It wants to preserve its reputation with family offices. It is also confident in its ability to execute: "We have built up a 95% track record in commercialising the patents of everything we work on, which is incredible high."
Nottingham Spirk is keen to befriend family offices that are new to its funding circle and can end up introducing further opportunities. Hill Ritchie gets really irritated by by individuals trying to get business out of her by pretending to work for a family office. She uses her network: "We call our friends, and ask: 'Do you know these people? Are they real? These people may have a famous last name, but they may only be looking for money."
Nottingham Spirk has reinforced its own authenticity, and cash flow, by taking out 1,350 patents for its products. Hill Ritchie points out that some companies take out patents and fail to take advantage of them. Nottingham Spirk also works hard to eliminate dud innovations early on.
Sir Richard Branson is renowned for charging companies a royalty for using his Virgin brand. Hill Ritchie says: "We negotiate royalties as a result of building the product, and not everyone can do that. Royalties are a great long term stream of passive income."
The company goes to some lengths to protect its royalties, sometimes litigating in China. It is big in oral hygiene and its Spinbrush toothbrush has 10 to 15 packaging patents still generating royalty payments, even though the business has been sold.
The company is happy to invest for the long term, but likes to be flexible. Deals with private equity can be as short as seven to ten years, for example, and the company is not against selling businesses that start to require hefty expenditure in areas outside of its expertise.
---
About Nottingham Spirk
Nottingham Spirk is an established leader in disruptive innovation, partnering with companies to create thriving new business innovations that propel economic growth. Since 1972, the privately owned company has served as a beacon of innovation for organizations pursuing uncharted territory to accelerate growth and improve life experiences. Learn more about why Nottingham Spirk is a trusted leader in innovation.