Written By: Bill Nottingham, VP of Growth at Nottingham Spirk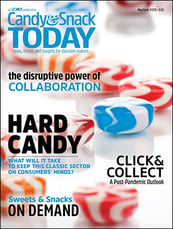 This article was originally posted in Candy & Snack Today.
In the mid-1950s, Japanese restaurateur and inventor Yoshiaki Shiraishi toured a brewery. As he watched bottles transported on a conveyor belt, the seeds of an idea were planted. He would go on to create the world's first conveyor belt sushi restaurant.
This wasn't just a novelty. Shiraishi's invention lowered the cost of running a sushi restaurant and brought the cuisine to those who previously could not afford it. At its peak, his restaurant chain boasted more than 240 locations across Japan. He also inspired many imitators, and at the time of his death in 2001, conveyor belt sushi was a $2 billion industry. All stemming from an idea borrowed from a completely different industry and a willingness to try something new.
"Shiraishi was able to revolutionize sushi delivery in tradition-bound Japan in large part because he was not from the guild of sushi masters," wrote the Los Angeles Times in its obituary. "While many in the old guard sniffed at the outsider's invention as a travesty and a depersonalization of the sushi experience, consumers loved it."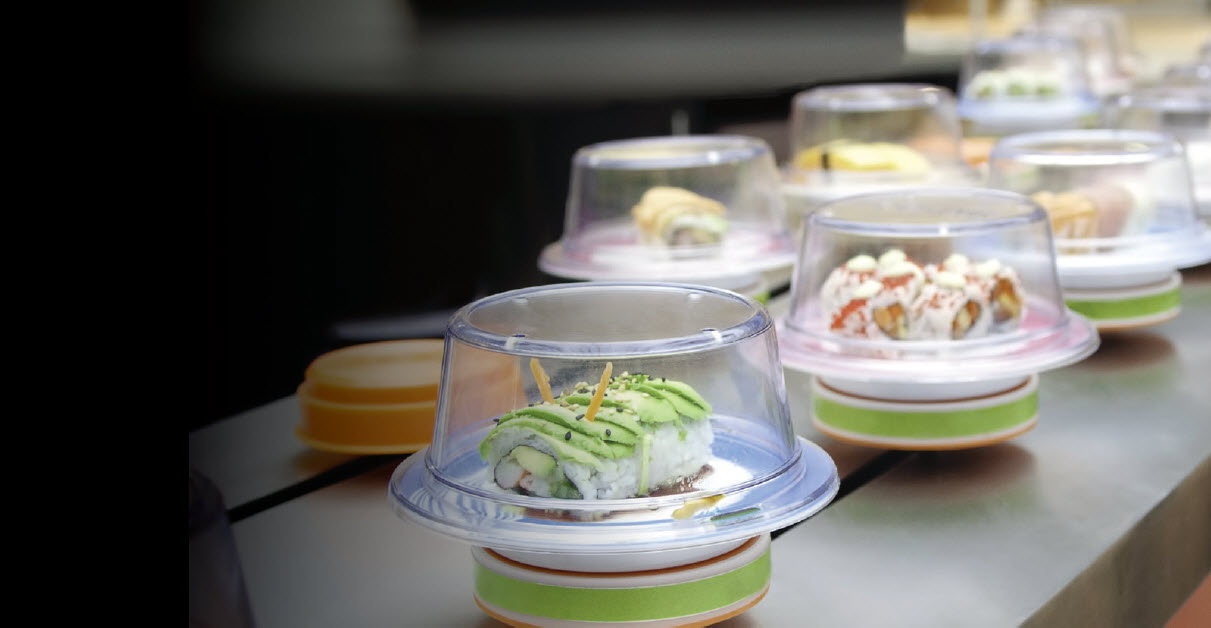 AND IN THE END, ISN'T THAT WHAT MATTERS?
Competition compels us to think in "us versus them" terms. But that mindset can become so pervasive that it blinds us to opportunities, without our even noticing. No competent business leader sets out to create a "not invented here" culture, but it happens organically when we don't pause and think beyond the day to day. The irony of focusing on established competitors is that it leaves you vulnerable to threats you won't see coming until it's too late.
Joy's Law, from Sun Microsystems co-founder Bill Joy, states: "No matter who you are, most of the smartest people work for someone else." He reportedly said this in response to Bill Gates' description of Microsoft in the 1990s as an "IQ monopolist." But the sentiment of Joy's Law applies today and not just in the tech sector. Every modern business needs to look constantly over its own walls and beyond its own industry to the infinite white space beyond. That's where transformative opportunities lie.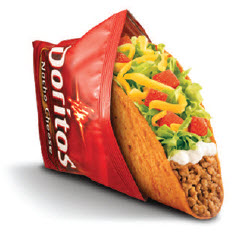 There are ways to guard against the complacency that stifles innovation. The best is to complement your existing strategy for your core competencies with additional overlapping but separate strategies for growth and reevaluate them frequently. These additional strategies are for hardware development, category expansion and, most importantly, partnerships.
Hardware, in this context, refers to technology that changes the way people interact with your products or services. The technology need not be flashy or complicated; it just needs to improve the user experience in some way. Improvement can mean a lot of things, including expanding opportunities for consumers to buy or use your product. A few years ago, Philadelphia-based La Colombe Coffee Roasters introduced a tap system for serving iced lattes from a keg, then later a canned latte that injects nitrous oxide into the liquid when it's opened. In February, La Colombe soft-launched a self-heating can that uses a chemical reaction to warm the liquid inside.
Is keeping coffee hot still a problem to be solved? Maybe not. But La Colombe's commitment to innovation is helping it thrive in a market that includes both local and global competitors.
Category strategy is similar in that it forces you to think beyond what you already do well, even if you're excelling. Writing in Harvard Business Review in 2018, advisers Peter Yoon and Parker DeRensis warn that category domination "encourages managers to focus most of their attention on market share and not enough on the category itself. … What happens when your category is not growing — or even declines? Being number one in a declining market isn't a great place to be."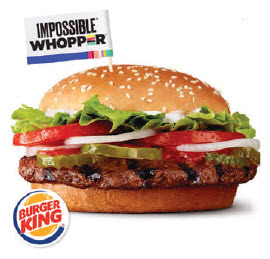 The fast food market has gotten more crowded and less predictable in the past decade. That's why Taco Bell spent three years in a partnership with Frito-Lay to develop the Doritos Locos Taco. The effort was worth it — Taco Bell sold more than 100 million in the first 10 weeks. Taco Bell has since also gotten into the snack game, with a growing line of chips available in stores. Ironically, the move pits Taco Bell against Frito-Lay.
Meanwhile, the meatless Impossible Burger, which was so groundbreaking that it won awards at the 2019 Consumer Electronics Show, has provided chain restaurants with another way to appeal to consumers' demands for more options. Burger King adapted the plant-based formula to its menu as the Impossible Whopper. Impossible Foods succeeds with increased distribution and name recognition, while Burger King succeeds with its customers by delivering innovation.
PARTNERING WITH NON-COMPETITORS
The opportunities for partnerships between non-competing companies are limited only by imagination. Skechers, the footwear manufacturer, recently announced a collaboration with The Goodyear Tire & Rubber Co. on soles for certain Skechers shoe lines. Furniture design leader Herman Miller is working with gaming hardware company Logitech G on "the world's most advanced gaming chair."
These are good examples of stepping outside the demands of incremental innovation to assess products from different perspectives. Many shoes need rubber, and who knows more about rubber than a tire company that's been in business for more than a century? Technology aside, what's more vital to gaming than the ability to sit comfortably for a long time?
Keurig's history has been filled with collaborations, starting with Green Mountain Coffee Roasters, which eventually acquired the brand. The company then partnered with Coca-Cola on the Keurig Kold, a device that did not catch on. While not all innovation solutions succeed, it's important to learn from consumer feedback and pivot to a new solution.

Keurig Dr Pepper, as it's now known, returned to the market with an appliance partnership with Anheuser-Busch on the Drinkworks Home Bar, a pod-based device for cocktails. To further build its product ecosystem, Drinkworks just announced an additional partner, Brown-Forman, owner of Jack Daniels, to create new cocktail recipe pods. It will be interesting to see how this catches on with at-home entertaining.
But most companies find it difficult to develop the kinds of innovations that move them into adjacent markets or create new markets, relying entirely on existing staff. In its Benchmarking Innovation Impact Report 2018, Innovation Leader notes: "Survey respondents agree about the biggest obstacles to delivering impact for their organizations. The first is a group of challenges we dubbed 'company politics, turf wars, or lack of alignment.' The second most common obstacle was 'cultural issues.' For large corporations, infusing the culture with entrepreneurialism and risk-taking is extraordinarily challenging."
However, it's important to understand that transformative innovation does not replace incremental innovation on existing product lines. In fact, the latter makes the former possible, growing sales as the company positions itself for the future. Ultimately, it's consumers who determine your competition, and they do not care about your carefully laid plans.
---
About: Nottingham Spirk is an established leader in disruptive innovation, partnering with companies to create thriving new business innovations that propel economic growth. Since 1972, the privately owned company has served as a beacon of innovation for organizations pursuing uncharted territory to accelerate growth and improve life experiences. Learn more about Nottingham Spirk's expertise with disruptive product innovation, as well as our innovation approach.