Following AVID Technologies' Shutdown, 12 Former Employees Join Nottingham Spirk, Creating New IoT Enablement Team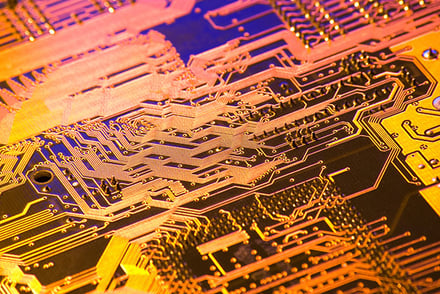 CLEVELAND – Feb. 25, 2023 – On February 24, AVID Technologies – an Avnet Company focused on IoT and connected product solutions – closed up shop. But unlike most company shutdowns, the majority of AVID's engineering team is staying together and continues to work in the Cleveland area, thanks to a longstanding relationship with Nottingham Spirk.
"The closing of AVID provided us with a strategic opportunity to significantly grow our capability to develop IoT-enabled, fully connected, and cyber-secure products for a wide range of industrial, medical device, and consumer product manufacturers", said Joachim Gfoeller, President of Nottingham Spirk. "Almost by definition, most new products today must be connected to the Internet of Things to enable such efficiency enhancements as predictive maintenance, key data collection, and supply chain continuous improvement. This expansion is just the first move in a process that will place Nottingham Spirk in the forefront of the IoT-enabled product revolution, nationally."
A total of 12 new technical positions have been created and are now filled at Nottingham Spirk following AVID Technologies' shutdown. This includes James Ray, who will be leading the team as their new Vice President of IoT Development.
A Longstanding History of Collaboration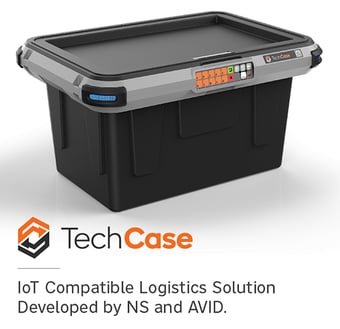 According to Ray, Nottingham Spirk was the logical path for the AVID team to continue their passion for electronic design services. "Our businesses collaborated on many projects over AVID's 38 years which solidified a mutual respect and realization of our synergy," says Ray. "By leveraging the AVID team's wealth of electrical hardware and software engineering experience, mastery of complex printed circuit board layout, and rapid prototyping capabilities, Nottingham Spirk is positioned to help write a full spectrum of customers' success stories."
Nottingham Spirk is well known as the product innovation company responsible for countless consumer product and medical device breakthroughs brought to life by their team of insights, design, engineering, prototyping, and commercialization experts – but how does this new IoT talent play into the mix?
"John Spirk and I are thrilled to announce the launch of our new IoT enablement department," says John Nottingham, Co-CEO and Co-Founder of Nottingham Spirk. "This is a significant milestone in our growth strategy and will help us continue to shape the future of product innovation every day."
With a strong and growing portfolio of connected product innovations, including the recent release of the Ditto™ digital pattern projection system during New York Fashion Week 2023, the team at Nottingham Spirk expects this strengthened area of their business to continue to play a major role as they march forward into the future of IoT enabled consumer, industrial, and medical products.
---
About Nottingham Spirk: Nottingham Spirk is a world-class product innovation firm with an unrivaled record of developing and commercializing disruptive consumer products, medical devices, digital IoT products, and connected industrial products. We collaborate with Fortune 1,000 companies, middle market companies, and funded venture companies to discover, design and execute product innovation programs and strategic business platforms that will wow customers, grow markets, and generate new revenue streams. Learn more about Nottingham Spirk's expertise with connected products.