How The Cleveland Inventors Behind Nottingham Spirk Went From Consumer Products To Medical Devices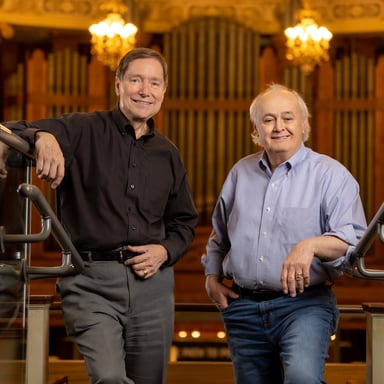 Cleveland inventors John Nottingham and John Spirk made a name for themselves designing consumer products. Over the past 50 years, their firm, Nottingham Spirk, created the Swiffer SweeperVac, Crest Spinbrush, Dirt Devil vacuum and more than 1,300 other patented products. But long before the pandemic hit, they'd begun building up a new business in medical devices, a move that has positioned them well as that area has become increasingly important.
Last year, Nottingham Spirk worked on 16 medical products, double the 8 it had worked on in 2017, according to data provided by the firm. All told, it has teamed up on more than 100 healthcare offerings, at an accelerating pace, over the past two decades. Those devices range from technology to help treat concussions to a new type of breast ultrasound tomography... Read more.
---
Nottingham Spirk marks 50 years with new direction
In 2016, Nottingham Spirk partnered with two companies headed by John Zak: TecTraum Inc., which is developing a concussion therapy device, and XaTech Inc., a hand-held blood testing device based on technology that originated out of CWRU. Both technologies have been awarded Breakthrough Device designation by the U.S. Food and Drug Administration, a process that fast-tracks certain products to get them to market quicker.

Using Nottingham Spirk for the engineering, consumer testing and marketing to create a hand-held, portable, Bluetooth-enabled machine that requires only a finger-prick for testing kept costs down for XaTech, Zak said... Read more.
---
Nottingham Spirk's 'vertical innovation' worth millions to medical device industry
About 10 years ago, Nottingham Spirk Design Collaborative began using its decades of consumer product design expertise to develop medical devices.
It's not that scientist- or physician-inventors weren't thinking about how patients could interface with their products, but the Cleveland design collaborative has developed a knack for tapping into the minds of consumers.
This "mind melding" can mean millions of dollars for medical device makers and investors, as well as richer, more productive lives for patients... Read more.