This 30 minute panel discussion is moderated by Katherine Hill Ritchie the Director of Strategic Development at Nottingham Spirk . Katherine has extensive family office management experience and draws from her own experience and that of two sophisticated family offices executives: Kevin Schimelfenig & Jamie Rhode, CFA.
The discussion includes thoughts on impact investing and how to optimize investments in healthcare. AngelMD is connecting family offices, clinicians, incubators and accelerators, hospital systems, industry, state sponsored organizations and healthcare stakeholders to address trends and hurdles faced by early stage companies seeking to "do well and do good".​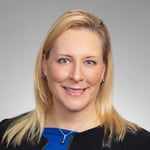 Katherine Hill Ritchie, Director of Strategic Development at Nottingham Spirk
Mrs. Hill Ritchie has 18 years of investment and financial services experience. She has worked internally or as an advisor to 8 family offices directly or through her firm, Private Capital Investments, LLC.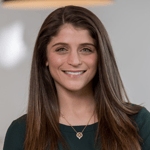 Jamie Rhode CFA, Vice President of Verdis Investment Management
Jamie Rhode is Vice President at Verdis Investment Management, focused on venture capital, private equity and hedge fund investment sourcing and due diligence.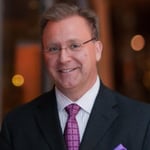 Kevin Schimelfenig, General Partner, LCO Capital | Managing Partner, McGeever Family Office
Kevin founded SalesForce4Hire.com providing strategic commercial solutions for medical device, diagnostics, biopharma and information technology companies and their investors. He has been directly responsible for close to 100 commercial launches and over $1 billion in value to investors.
---
About Nottingham Spirk
Nottingham Spirk is an established leader in disruptive innovation, partnering with companies to create thriving new business innovations that propel economic growth. Since 1972, the privately owned company has served as a beacon of innovation for organizations pursuing uncharted territory to accelerate growth and improve life experiences. Learn more about why Nottingham Spirk is a trusted leader in innovation.