How GP, LP and Family Office Work Together Most Effectively
Building relationships is the cornerstone of business, but creating connections with general partners, limited partners and family offices isn't always easy. With the pandemic preventing face-to-face meetings, those connections become harder to form in some cases.

Speaking at ACG's InterGrowth's featured session, "Becoming a Value-Added LP/Family Office," experts talked about how they've leveraged relationships over the past two years and how they've managed to build stronger relationships.

Leveraging Relationships
Leveraging relationships among portfolio companies is key to success, said R. Whit Matthews, senior investment director at abrdn, a global investment company headquartered in Edinburgh, Scotland. For instance, abrdn invested in a Texas-based waste collection company, and in another part of the portfolio, it had invested in a tech business that had invested in software in the waste space, so abrdn connected those general partners, he noted.
"That is a small example of how we can put together the pieces in our broader network and add value to GPs at the end of the day," Matthews said.
He added abrdn's has a 12-person team that is focused on lower middle market investing. They can be employed to help limited partners who have their own direct programs that tend to have smaller teams because they don't have dedicated resources at that end of the market.
"When we think about how can we add value, it's really being experts in this market," Matthews said.
Importance of Innovation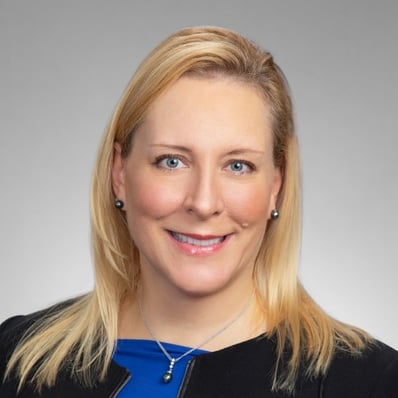 Ohio-based industrial design innovation firm Nottingham Spirk does fewer investments and projects because it wants to be highly involved with its portfolio companies, said Katherine Hill Ritchie, board member and director at Ohio-based Nottingham Spirk Family Office.
Nottingham Spirk wants to encourage innovations that have disruptive results when working with portfolio companies or funds, she said.
"We are in our lane of innovation," Hill Ritchie said. "We are always partnering with other funds and companies, so we are doing this together."
She added that many times Nottingham Spirk has added value in the due diligence process during the buying phase by looking at the portfolio patents and packaging.
For instance, Nottingham Spirk recognized that many women were focusing on DIY home projects, so it helped create packaging geared toward women like lower weight fertilizer bags or paint cans redesigned to be more like laundry detergent screw-top bottles.
"The goal of this is that the exit is that much greater," Hill Ritchie said. "You added something disruptive, so you are blowing out your competitors, and when you go to sell that company, you have a real solid reason for a greater multiple."
Meeting Changes
One of the most jarring changes over the last two years has been holding Zoom meetings versus doing business in person. But the pandemic showed that business didn't always have to be held face to face.
Mortimer Singer, managing partner at New York-based private equity firm Traub Capital, said that people used to think that it wasn't possible to raise funds unless there were face-to-face meetings. But that changed over time due to COVID restrictions.
"The LP community had the ability to embrace that, and it's been wonderful for us," Singer said. "We feel we've met as many as we would've otherwise and it's obviously convenient."
---
About Nottingham Spirk
Nottingham Spirk is an established leader in disruptive innovation, partnering with companies to create thriving new business innovations that propel economic growth. Since 1972, the privately owned company has served as a beacon of innovation for organizations pursuing uncharted territory to accelerate growth and improve life experiences. Learn more about why Nottingham Spirk is a trusted leader in innovation.