NBC WKYC TV Cleveland featured Nottingham Spirk in a story about innovation brewing in Cleveland, "'I gotta tell you, this is our 40th anniversary, and we are looking to the next 40 years. I'm telling you, the next 40 years are going to be unbelievable,' explains Spirk, with a wide smile.
As enthusiastic as they are about Cleveland on the brink of something big, (Nottingham and Spirk) are even more animated as they describe the homegrown talent, and the people who work for them. 'We have the best and the brightest working here. It's such an inspiration to have so much talent around us all the time. How do you manage people like that? And the answer is you don't. You just let people do the best they can do within the environment and it just works,' Spirk says."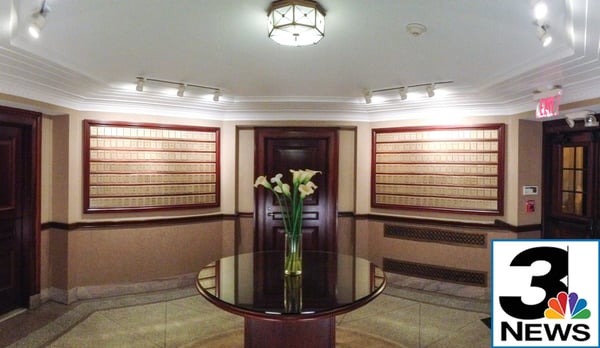 Nottingham Spirk's company began by setting up shop in an old garage in University Circle. 40 years later they are still in University Circle, but up the hill in a 60,000 square foot historic landmark building.
None of this could have been possible without a great team of professionals surrounded by the supportive landscape of the region. There is no other community like University Circle, (via the New York Times) complete with cultural institutions, world-class hospital systems, leading universities and a globally recognized Cleveland Orchestra.
Read the entire article and watch the videos.