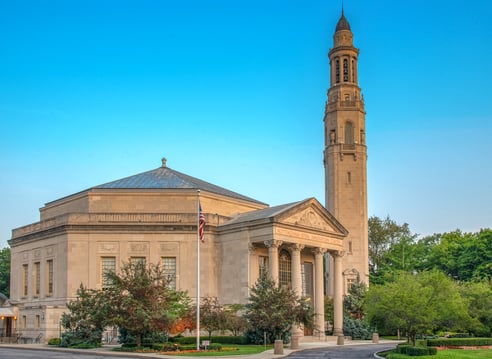 Developing a product that matches a business's market needs from concept to completion is a complex and daunting process. Vertical Innovation™ promotes a product development process that focuses on creating breakthrough products that match the commercial needs of a changing market as well as the intended experience of the end-user. Although many think of industrial design when it comes to the creation of new consumer products, this process does not stop or revolve solely around this discipline. User research, market insights, interaction design, engineering, prototyping, and more are all needed to enhance product iterations or new products entirely.
Vertical Innovation™ is our unique process that allows product designers to focus on problem-solving, research, and the feedback of a multidisciplinary team of experts. Each step of the product development process is overseen by all relevant experts, who offer production support and insights to ensure the process remains confidential and efficient. At the same time, all teams are housed under one roof, ensuring that communication between program teams and with the client remains collaborative and productive. In this article, we discuss:
Issues faced by the conventional product development process

The facets of Vertical Innovation™ in product design initiatives

How Vertical Innovation™ refines consumer product insights and solves problems
Problems with the Conventional Product Development Process
The product development process is typically spread out over various firms and between different teams within those firms, each with a different, relevant skill set. Common processes outsourced by most product development companies include research, conceptualization, engineering, product review, prototyping, packaging, marketing, and delivery. With each of these steps being handed off to different groups - each with its own timeline for development, communication structure, and resources - innovation in product development is inhibited. Without one guiding voice, none of the many development teams take responsibility for the end product.
A fragmented communication infrastructure leads to a lack of collaboration that negatively impacts the conventional product development process. Vertical Innovation allows prototypes to be designed, tested, reiterated, and shared with clients while working considering the manufacturing and commercialization process. When conducted under one roof, teams can develop structural designs for products, collaborate with insights teams on the user experience, and coordinate the product's launch with the client's needs, all while shifting expectations and designs based on new information.
Misinterpreting a client's goals is another drawback of a typical product development process. Since the multiple steps of the process often require several firms with their own timelines, communication structures, and agendas, the conventional product development process has difficulty maintaining a unified understanding of the client's intentions. This complexity inhibits the result from meeting the client's wants and needs.
In Vertical Innovation, user research, focus group facilitation, and other insights strategies impact a product's design. This approach addresses the challenges brought by co-located skill teams, each participating in aspects of development and coordinating their discoveries. For example, a market analysis of the intended user's needs can directly impact the product's structural design since all aspects of a vertically integrated product process happen in the same firm and with a member of every discipline present. In the typical design process, the market analysts may send their findings to the firm in charge of design, but they may not be working with the same understanding of the client's goals and the intended end-user, the same delivery expectations, or even the same resources. The resulting fragmentation between the means and intent of development can stall production or create an imprecise result.
How to Refine the Product Development Process
Vertical Innovation™ improves the product development process through consistency, transparency, and collaboration. With each team of experts working within their area, yet communicating in unity with the client's intentions and the results of the other teams through the main firm, this process puts the client's initiatives and the end-user's needs in the driver's seat of the product development process. It achieves this with a multi-pronged approach:
User research informs the entire process, bolstered by focus group facilitation

The client's strategy can directly impact design, creating a more commercial product with fewer communication channels

Multiple fields of study, from electrical to biomedical engineering, can be advised at once to bring all needed disciplines into the integrated team

Cross-functional collaboration prevents communication issues by housing multiple teams in one room, encouraging collaboration between insights, design, engineering, prototyping, and commercialization processes

Frequent consumer testing using this unified vision allows creative concepts to be reworked to solve consumer problems, focusing on the intended end-user at every stage of development

Teams from multiple disciplines collaborate during the development phase, working with functional prototypes of the design that clients can preview with their hands and eyes, not just on a piece of paper, reinforcing their feedback and encouraging a more nuanced relationship with the end-user experience

Commercialization, much like the other disciplines, is considered every step of the way, ensuring that supply chain considerations, factory feasibility, and costs are addressed early and often

The latest software design infrastructure and CAD development tactics can be used across the entire product development process since every team is in the same communication loop, using the same resources



Nottingham Spirk has utilized the Vertical Innovation process to take products from concept to commercialization under one guiding vision, tailoring each team to the demands of the program and the needs of the intended end-user.
The Takeaway
Improving the product development process starts with unifying the teams that are normally siloed in different firms with their own limitations, goals, timelines, resources, and information. With every team cross-collaborating, communication is easier to maintain, reducing product development costs and improving the end product.
---
Learn more about Nottingham Spirk's expertise with disruptive product innovation, as well as our innovation approach.