This new pattern projection system brings sewing into the digital age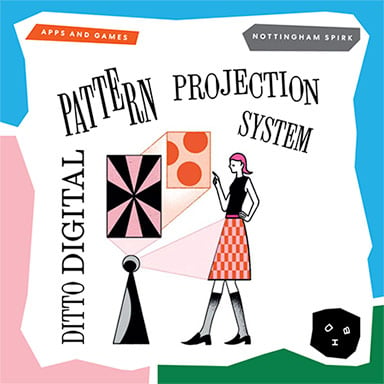 Backed by Joann and Singer and designed by Nottingham Spirk, digital projection system Ditto is a 2023 Innovation by Design Awards winner in the Apps and Games category.
Earlier this year, a joint venture between sewing crafts and fabrics giants Joann and Singer culminated in the unveiling of Ditto, a first-ever digital pattern projection system. Designed by Cleveland-based product innovation firm Nottingham Spirk, Ditto combines algorithmic intelligence and projection to ease one of the most notoriously frustrating parts of the designing process: working with paper patterns. Read more
Illustration courtesy of Fast Company © 2023
---
Ditto™ wins two IDEA Bronze Awards for design excellence
Ditto was awarded two Bronze IDEA 2023 awards: one for Consumer Technology, and one for Digital Interaction
Ditto is a pattern-projection system for home sewists that combines algorithmic intelligence with digital projection to make patterns paperless, customizable, and adaptable to specific body measurements—all in real time. This system is the first evolution of paper patterns since their invention in 1860. The Ditto website (dittopatterns.com) allows the sewist to customize a pattern's style and measurements. The pattern library is downloaded to the Ditto app, where the user can lay out pattern pieces in their workspace and send them to the projector for projection onto the fabric. See the list of winners.
---
About Us: Nottingham Spirk is a world-class product innovation firm with an unrivaled record of developing and commercializing disruptive consumer products, medical devices, digital IoT products, and connected industrial products. We collaborate with Fortune 1,000, middle market, and funded venture companies to discover, design, and execute product innovation programs and strategic business platforms that will wow customers, grow markets, and generate new revenue streams. Learn more about our unique approach to new product development.