Rug Doctor® recently introduced the Portable Spot Cleaner, the next generation in floor care. Nottingham Spirk partnered with Rug Doctor to create an innovative spot cleaner with differentiated features and a ready-to-use design. The 10-month program kicked off with insights and ideation and concluded with prototype production and production CAD for quotation and sourcing.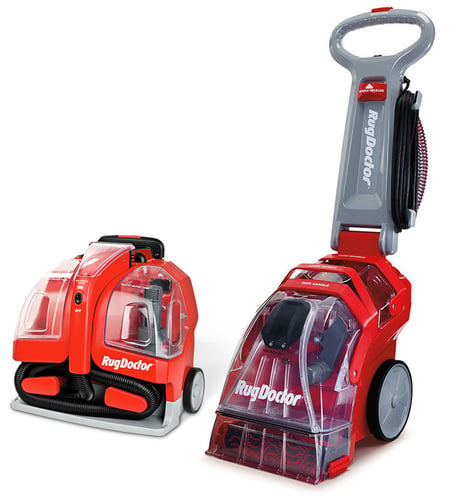 By combining program objectives with consumer wants and needs, many interesting features of the Portable Spot Cleaner were developed, refined, and then optimized. The Portable Spot cleaner features a handheld motorized brush with 2x the suction compared to competitive spot cleaners. It fits comfortably on a step, making spot cleaning stairs less of a challenge. The water tanks remove easily for mess-free filling and cleaning, and the hose is housed securely on the unit. Also important to the design are wheels and a retractable handle that allow for easy moving, whether from room to room or in and out of a closet.
The Rug Doctor Portable Spot Cleaner is available for purchase on its website and will soon be available at large retailers.