Relentless Innovation is Simultaneously Continuous and Disruptive
In this month's issue of Inc., Steve Blank spoke to the graduating class of ESADE business school in Barcelona, Spain, about the future of entrepreneurship and innovation. In several ways, he really captured the elevated importance of innovation in an ever-changing business environment. We've seen the profile of innovation within companies elevate. Where we used to be an extension of a company's R&D or product development efforts, we now have direct relationships with CEO's, executive committees, and board members.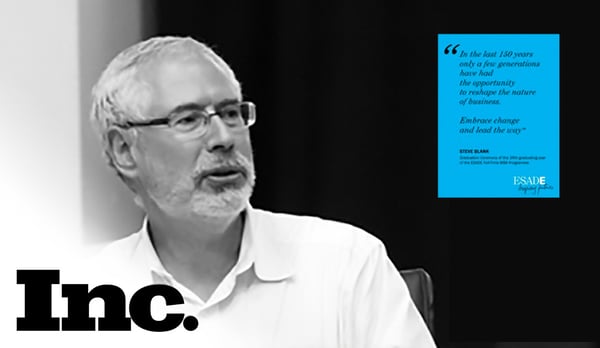 However, Steve Blank categorizes innovation into four buckets, the last two being continuous innovation and disruptive innovation. We believe that innovation must be simultaneously continuous and disruptive if a company wants to consistently grow in revenue and market valuation. We call this relentless innovation. We gently encourage our client partners to push the boundaries, making products accessible to customers that our partners may not initially imagine. Even when companies hire us for a single business innovation, we ultimately deliver an innovation pipeline, a series of disruptions that can overhaul the entire marketplace keeping competition always playing "catch-up."
To read the full article, click here.