A water backpack, PackH2O, designed in collaboration with Greif, Inc., has been honored with a 2012 Best of What's New Award from Popular Science magazine. Greif had the vision to use their materials to solve for the urgent need to more effectively transport water in water-stressed regions and disaster zones.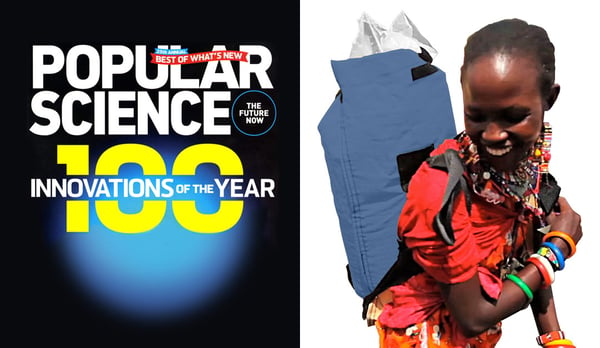 "For 25 years, Popular Science has honored the innovations that surprise and amaze us - those that make a positive impact on our world today and challenge our view of what's possible in the future," said Jacob Ward, editor-in-chief of Popular Science. "The Best of What's New Award is the magazine's top honor, and each of the 100 winners - chosen from among thousands of entrants - is a revolution in its field."
You can be part of the solution: Sponsor a Water Backpack for $10.