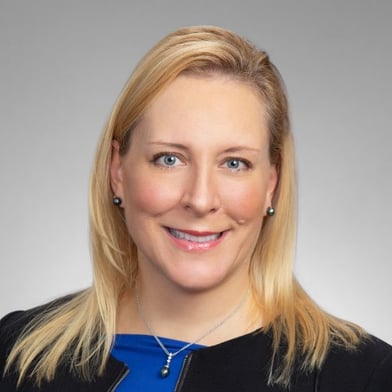 We are thrilled to announce that Nottingham Spirk Director of Strategic Development and Board Member Katherine Hill Ritchie has received Sir Anthony Ritossa's Global Family Office Investment Summit Lifetime Achievement Award for her outstanding vision, dedication and success in Private Equity and the Family Office space.
"This is an incredible honor and I owe a big thanks to all of the amazing people I have worked with over the years," said Katherine. "I think anyone who receives a 'lifetime' award would agree that, over that lifetime, you have some help."
Katherine has worked for 4 Billionaires and 8 family offices in total. She has 18 years of investment and financials services experience with family offices. She has been an internal employee and an external advisor to several prominent single family offices and their companies including: Nottingham Spirk Family Office, PEX Global, Eden Capital, Simon Group Holding, and a member of the Investment Committee for the Saad Family Office in Geneva, where she conducted due diligence and manager selection for their $3.5 billion investment portfolio.
Before working in Geneva, Ms. Hill Ritchie was in New York City, where she worked as a Director for Wedge Alternatives, a family office backed fund marketing firm and also the fintech database, Hedgefund.net. Katherine received her MBA from the Fordham Graduate School of Business and her BS in Psychology from the University of Maryland.
She is an Angel Investor interested in environmental and impact investments and has personally invested in and supported female and diverse founders of companies and funds.
---
About Nottingham Spirk
Nottingham Spirk is an established leader in disruptive innovation, partnering with companies to create thriving new business innovations that propel economic growth. Since 1972, the privately owned company has served as a beacon of innovation for organizations pursuing uncharted territory to accelerate growth and improve life experiences. Learn more about why Nottingham Spirk is a trusted leader in innovation.