The Consumer Technology Association (CTA) bills its massive, annual Consumer Electronics Show (CES), as "the global stage for innovation." After visiting for several years, Nottingham Spirk exhibited for the first time in 2019. And because collaboration is at the heart of everything we do, we invited a few of our client-partners along, to show the world what we achieved together.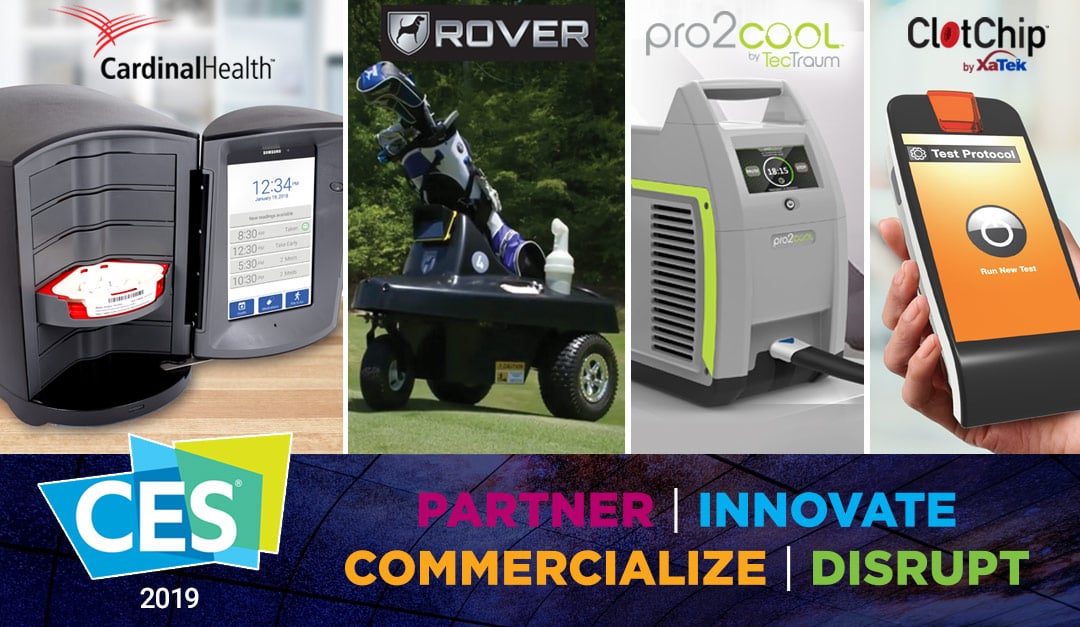 As a business innovation firm, we stood out in our corner of the nearly three-million-square-foot convention, a beacon of "innovation-as-a-service" on the show floor. We met people making strides in edge computing, Internet of Things and other emerging tech that will be enormously important for projects we're already working on and for prospective client partners. We also met new manufacturing companies, including several outside the traditional locations of the U.S. and China.
Participating in CES is neither inexpensive nor easy; we spent months preparing. But it was a logical next step in how we work with our partner-clients and our focus on commercializing innovation. We're invested in their success, long after the product has reached the market. We believe in ongoing, mutually beneficial relationships. By participating in CES, we not only promoted four of our partner-clients, we made contacts and earned credibility that will make us even more valuable to everyone who seeks our expertise. And we helped accelerate each of our four client partner's commercialization strategies and growth plans. In addition, Bill Nottingham, VP for Growth, was named to the Consumer Technology Association's Board of Industry Leaders for 2019-2020 and will be part of the conversation as CES 2020 starts to take shape.
Technology is no longer a distinct industry or something to focus on "in the future." Regardless of your business, Gary Shapiro, CEO of CTA, stated, "Every company is or is becoming a tech company." This was underscored by the announcements from first-time exhibitors such as John Deere, which demonstrated an autonomous tractor and massive AI-guided combine harvester, alongside traditional CPG companies like P&G announcing connected products. As data becomes an increasingly important resource and AI extends into more and more sectors, all companies should consider attending CES and other tech-oriented shows as part of their innovation strategy. They are invaluable forums for cross-pollination of ideas and collaboration, and reminders that complacency is not an option if you truly want your company to grow. As Shapiro says, "We can't predict the future, but we all have the power to create it."
Learn more about Nottingham Spirk's expertise with disruptive product innovation.
---
Contact Nottingham Spirk to discuss how your organization can take innovation to the next level.