Thousands of Client-Partners
Patents
Secured for Our Client-Partners
50th Anniversary Book
View the story of Nottingham Spirk.
50 Years
Countless Game-Changing Innovations
1972
A PARTNERSHIP IS FORMED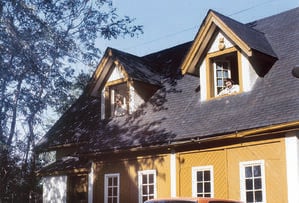 John Nottingham and John Spirk shared a dream—reinventing the world's largest companies rather than joining one of them. Immediately after earning their Industrial Design degrees from the Cleveland Institute of Art in 1972, John and John both won traveling scholarships and spent the summer in Europe. They designed the Nottingham Spirk logo, sketched on a napkin in Milan, Italy. When they returned to Cleveland, they became co-CEOs of their own design firm, establishing Nottingham Spirk in a garage in Cleveland's University Circle.
1978
BIG IMPACT WITH LITTLE TIKES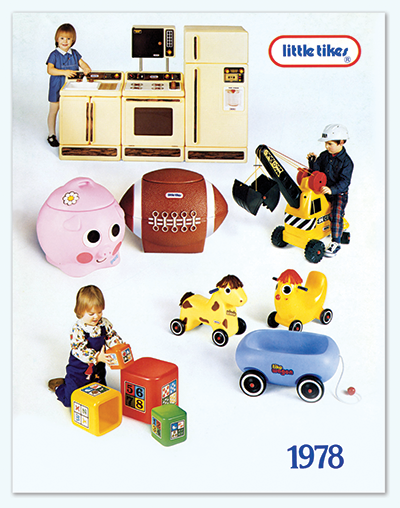 Nottingham Spirk's partnership with Little Tikes® began in the early 1970s and spanned more than 25 years. In addition to designing the Little Tikes logo and branding, NS revolutionized the toy market with the first molded plastic playhouses and kitchen sets.
NS helped Little Tikes grow by creating hundreds of patented products — proving the value of continuous innovation.
1979
SUCCESS REQUIRES MORE SPACE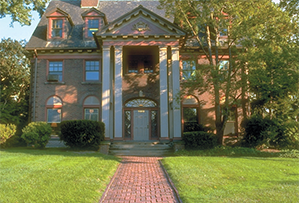 In the late 1970s, Nottingham Spirk moved out of the garage and took up residence in two nearby facilities. The Design Studio relocated to an old brick mansion in University Circle, and the Prototyping Shop was housed in the Cleveland Institute of Art's building on Euclid Avenue, a former Ford automobile factory.
1983
ENTERING THE MEDICAL CATEGORY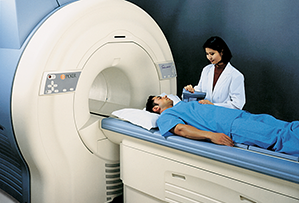 Starting in the 1980s, Nottingham Spirk leveraged its deep technological knowledge and access to Cleveland's world-class physicians and medical specialists to enter the medical product category. By blending experience in the consumer, business and medical sector, NS has created game-changing innovations in healthcare.
1984
CONSUMER PACKAGING INNOVATIONS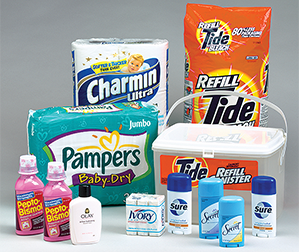 Nottingham Spirk first worked with consumer goods giant Procter & Gamble in the 1980s, developing structural packaging for a wide range of its brands. NS went on to develop "world's first" packaging for two P&G products: Secret and Pepto-Bismol. These innovations soon became ubiquitous for other brands.
1989
ON THE BIG SCREEN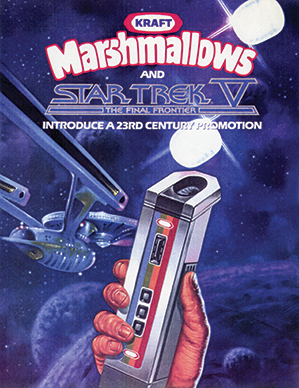 Kraft came to Nottingham Spirk to develop a futuristic promotional marshmallow launcher featured in the 1989 movie, Star Trek V: The Final Frontier.
1992
THE FIRST EAR THERMOMETER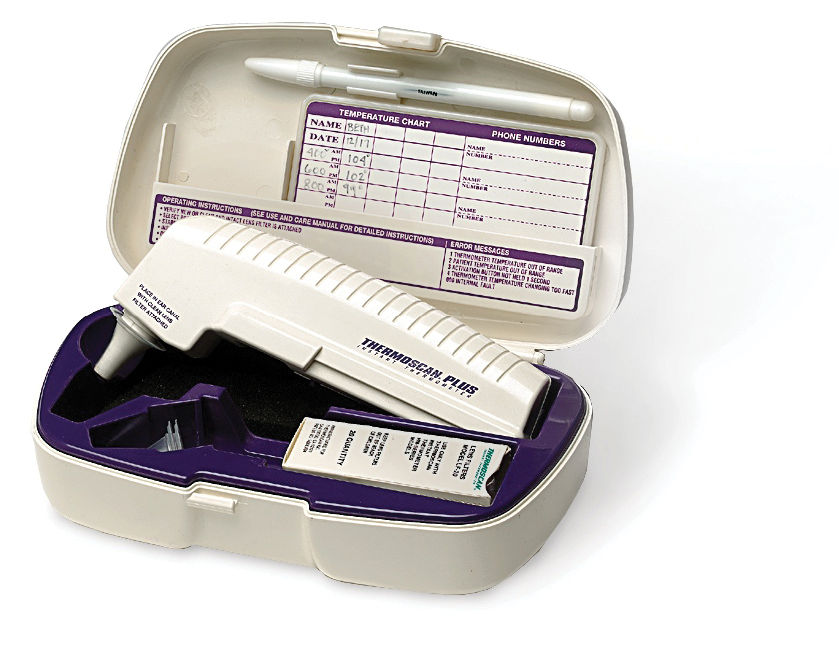 The ThermoScan Ear Thermometer system became the industry standard, and was aquired by Braun.
1995
TTI FLOOR CARE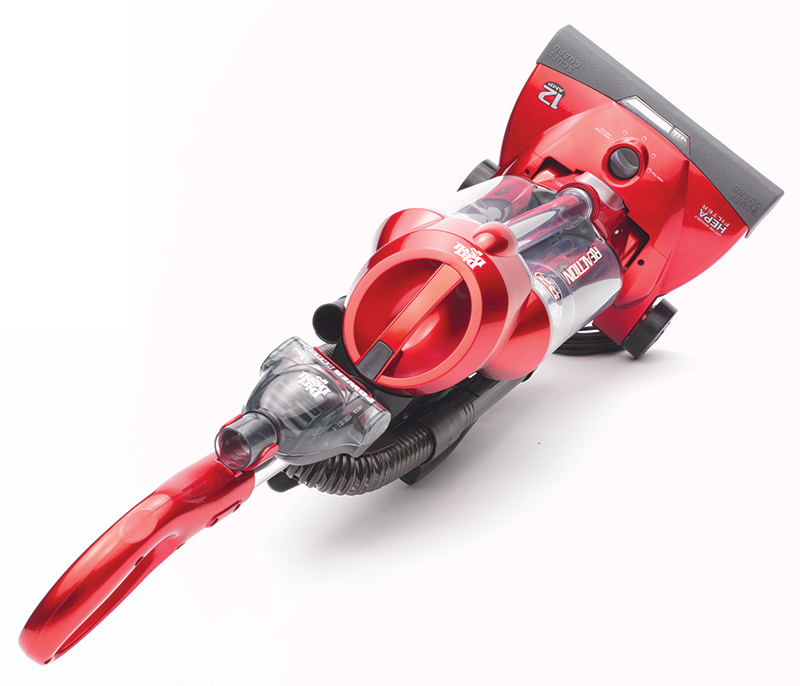 Nottingham Spirk's relationship with TTI Floor Care and their Hoover and Dirt Devil brand names was decades long and resulted in unprecedented growth.
Together, NS and TTI developed market-changing innovations in floor care: the first true hand-held vacuum, the first all-plastic upright, the first onboard tools, and the first full line of bagless vacuums.
1997
ANOTHER COOL PRODUCT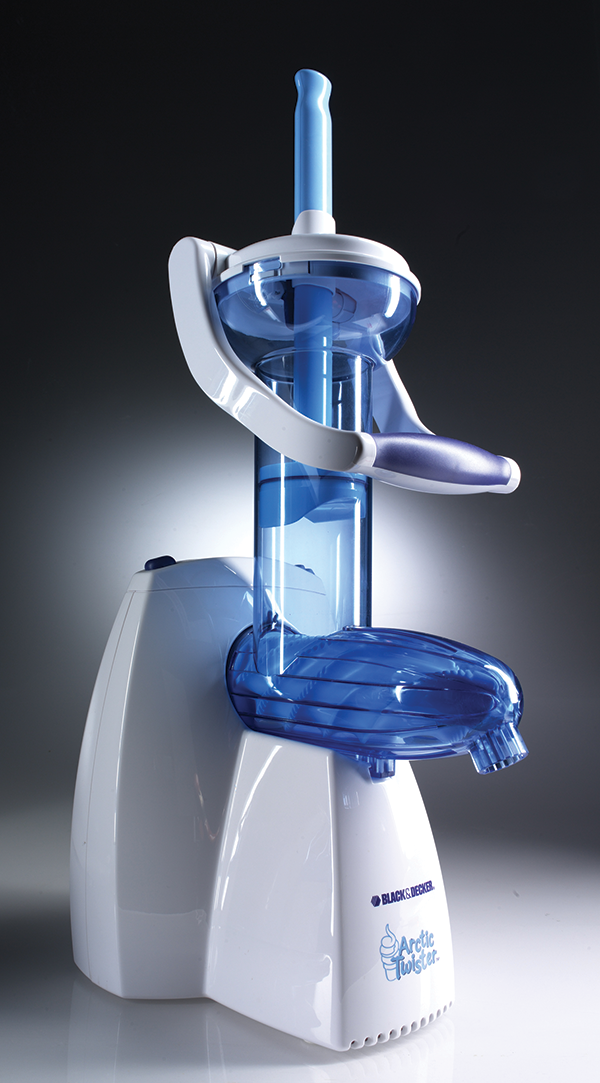 The Arctic Twister, developed for Black & Decker, turns store bought ice cream into soft serve.

2001
REVOLUTIONIZING ORAL HYGIENE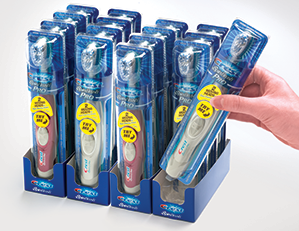 On a Walmart "scouting trip" in 1999, John Nottingham and John Spirk saw an opportunity to disrupt the oral care market. What if there were an electric toothbrush that sold for $5 instead of the existing $65-$100 price point?
Nottingham Spirk went on to design the SpinBrush™ for a venture company they formed with two partners called Dr. Johns Products —later sold to Procter & Gamble. The SpinBrush received 115 U.S. and international patents on the product line and went on to become the bestselling toothbrush on the planet.
2002
PERFECTING PAINT PACKAGING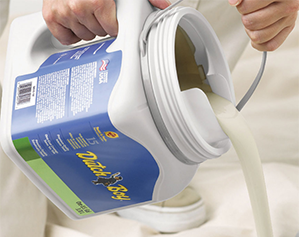 The Twist & Pour™ paint container for Sherwin Williams improved the DIY experience. The innovative plastic paint can was recognized by Brand Packaging magazine as one of the "10 Best Packages of the Decade" for its innovative twist off lid, built-in spout and molded handle.
2003
PURCHASE OF THE INNOVATION CENTER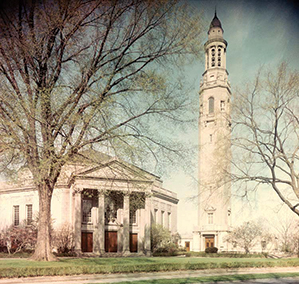 Eventually Nottingham Spirk outgrew their facilities, and in 2003 purchased a historic former Christian Science Church in Cleveland's University Circle area. They immediately began renovation, keeping many original features, including the working pipe organ.
The 60,000 sq. ft. Nottingham Spirk Innovation Center opened in 2005, merging the two facilities into one. NS's unique Vertical Innovation™ process was established by bringing the entire product development cycle under one roof.
2005
OPEN FOR BUSINESS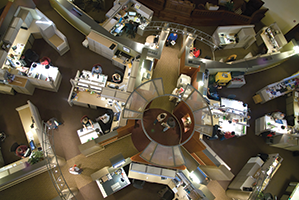 With renovations completed, the Nottingham Spirk Innovation Center opened in 2005. The building includes a 10,000 sq. ft. Prototyping Lab, which ensures product confidentiality and speed to market.
2006
SWIFFER SWEEP+VAC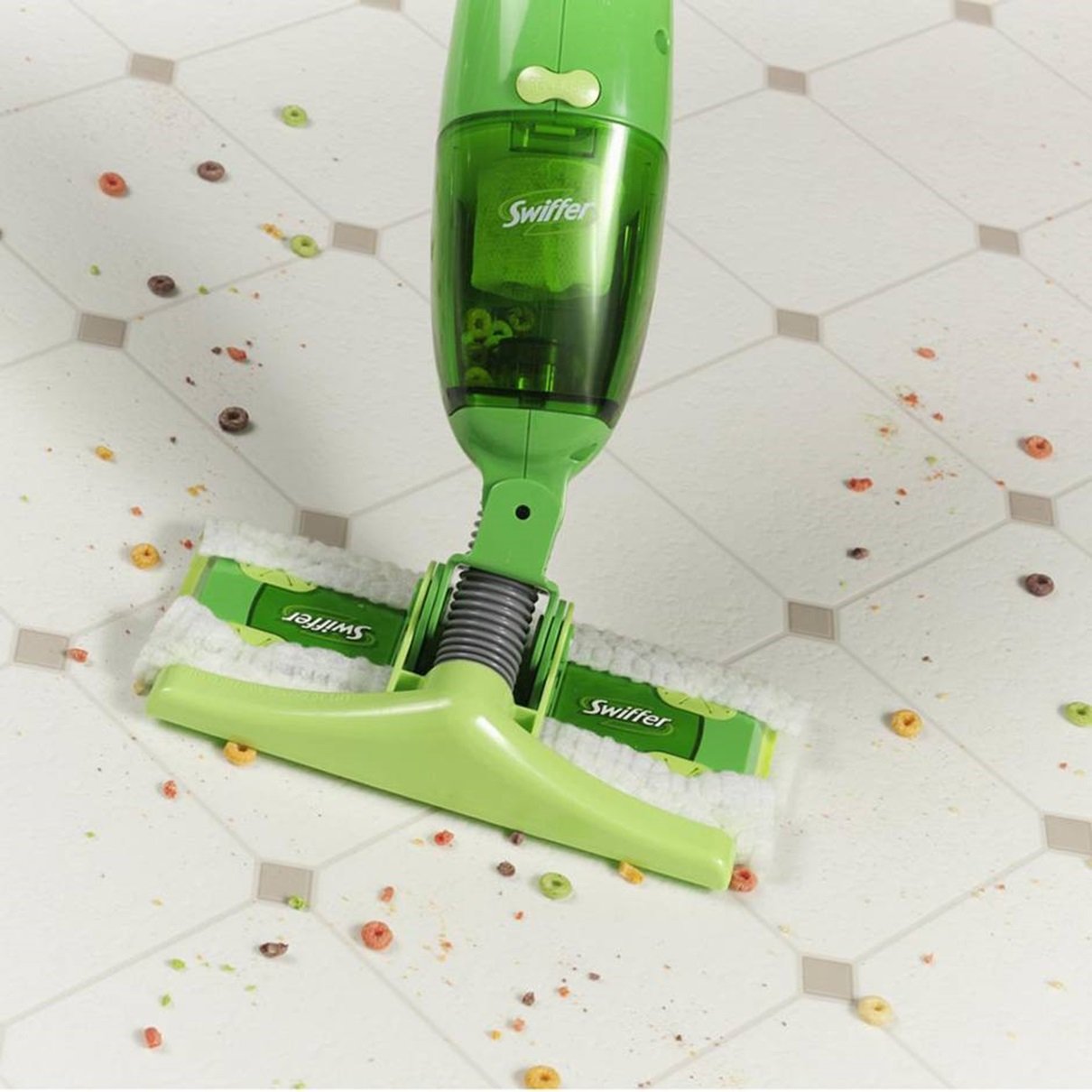 Dirt Devil
wanted to "out-Swiffer the Swiffer,"
P&G's popular floor cleaner. NS proposed another
option: licensing the well-known Swiffer name and
combining it with a cordless vacuum.
It was so successful that P&G later acquired the
invention and relaunched it as
Swiffer Sweep+Vac
,
the first vacuum to sell in grocery stores.
2007
MAKING HEADLINES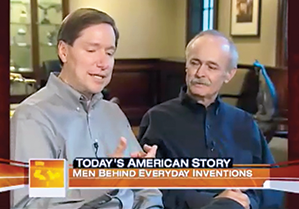 Nottingham Spirk's successes with SpinBrush, Twist & Pour, Swiffer Sweep+Vac, and other innovations brought them media attention. Nottingham Spirk was featured in business publications including InsideBusiness, Fast Company, Forbes, Fortune. John and John were also interviewed by The New York Times and appeared on the Today Show as an American success story.
2015
CARDIOINSIGHT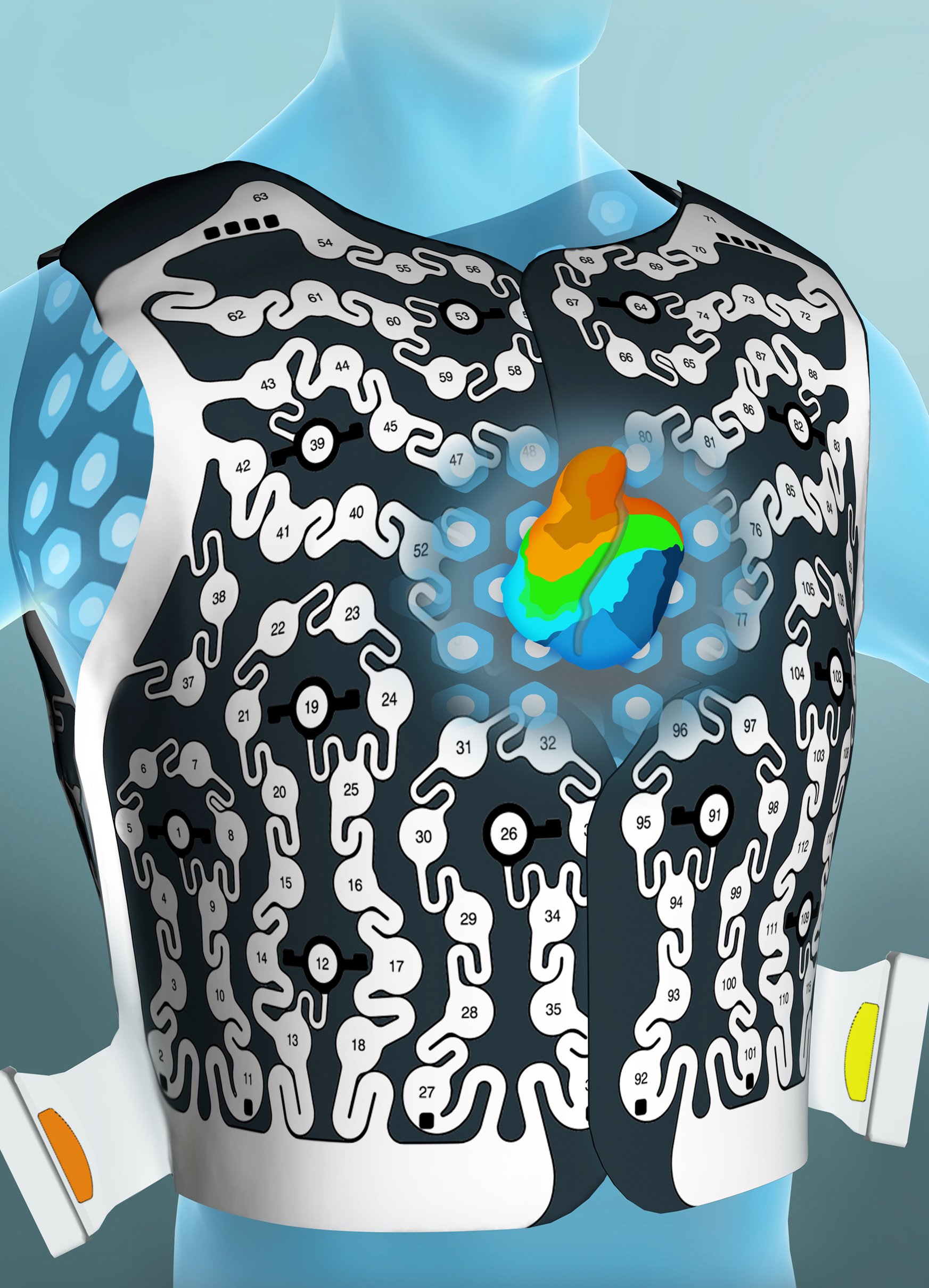 CardioInsightECVUE single-use, disposable sensor "vest" dramatically improves localization of electrical disorders of the heart that cause arrhythmias.
This was a Gold Edison Award winner and an IDEA Finalist.
2017
ENTREPRENEURS OF THE YEAR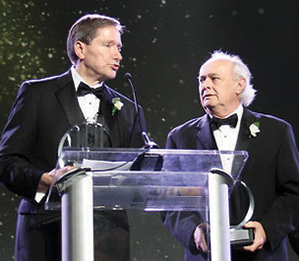 John and John won the prestigious EY Entrepreneur of the Year Award in 2017. It was at this celebration they would spark connections that would lead to the creation of the EY-Nottingham Spirk Innovation Hub, four years later.
2018
NATIONAL ACADEMY OF INVENTORS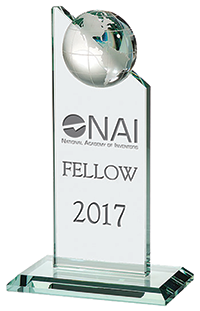 John Spirk was inducted into the National Academy of Inventors fellowship in 2018. John Nottingham was inducted the previous year, in 2017.
2021
AN ALLIANCE FOR INNOVATION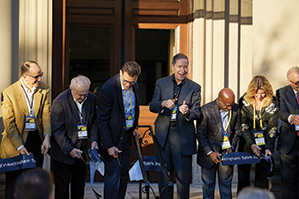 In October 2021, the EY-Nottingham Spirk Innovation Hub opened. It combines Nottingham Spirk's Vertical Innovation™ design and product development offerings with EY's digital, manufacturing, and wavespace™ capabilities to help businesses advance and realize their full potential.
2022
INVENTING THE FUTURE FOR 50 YEARS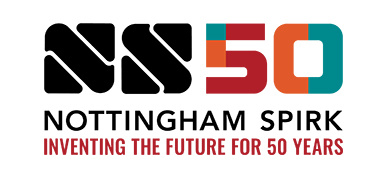 As Nottingham Spirk commemorates our 50th year in business, few words can describe how humbled we are by this incredible experience, how proud we are of the amazing team members we have had the privilege to work alongside, and how thankful we are to the client-partners, family members, and friends that have helped us pave the road for this half-century journey.
We do not see this milestone as a stopping point or close to a chapter, but rather a launchpad for the future. As we look back and appreciate, we look forward to the opportunities that lie ahead. For as inspiring and impactful our time has been, our legacy is the next 50 years.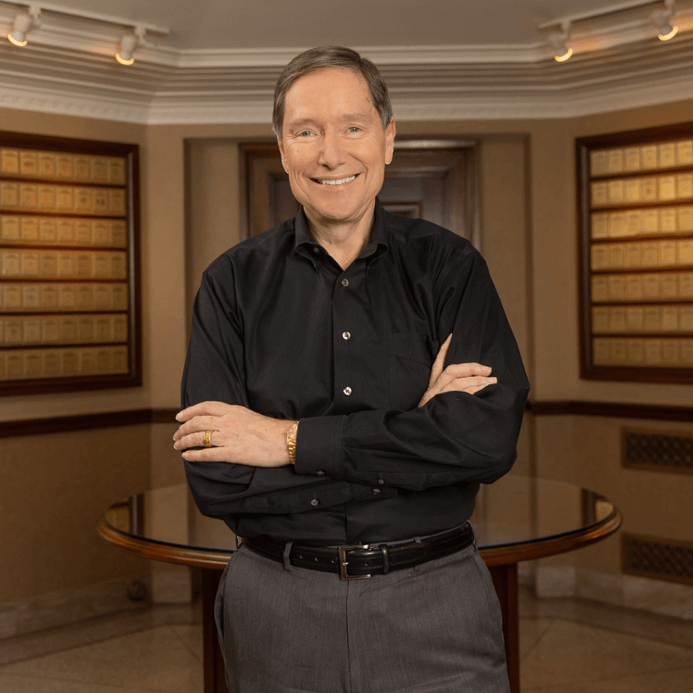 John Nottingham
Co-President and Co-Founder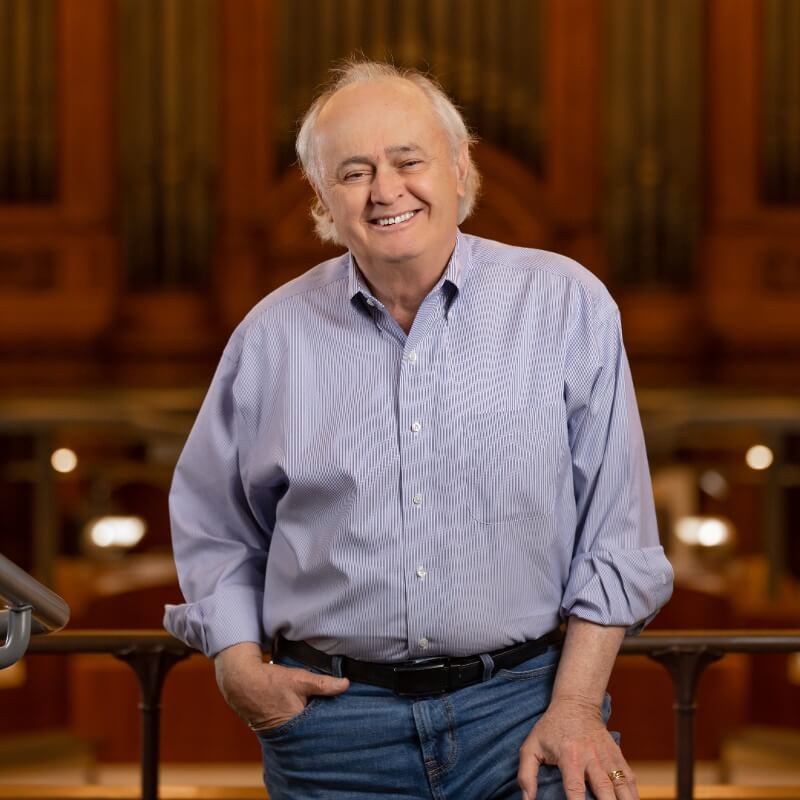 John Spirk
Co-President and Co-Founder
Send a Congratulations
Join us in congratulating co-founders John Nottingham and John Spirk for all they have accomplished since founding Nottingham Spirk 50 years ago.